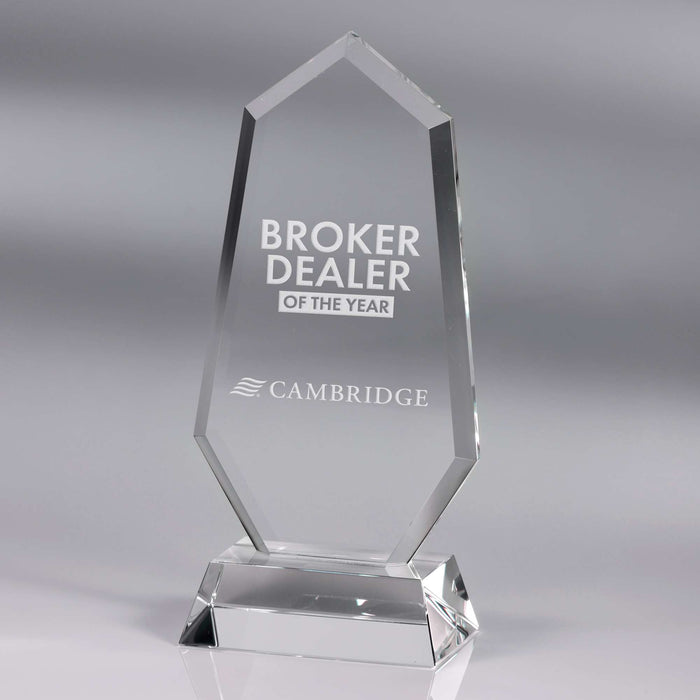 Peak - Large
A sensational award—whether climbing an organization's "Mount Everest" or consistently accomplishing rock solid achievements, the Peak Award is the perfect recognition! Made of beautifully clear optical crystal with striking and fascinating bevels, a prominent base and an upward pointing design, the Peak is an award favorite.
Width: 5.5 in .
Depth: 3.25 in .
Height: 11.5 in .
Price Levels

Quantity
Price

(4C)

1
$158
2-5
$155
6-24
$152
25-99
$149
Imprint Specifications
8.7 in. H. x 4.0 in. W. Sand Etching on upper
1 in. H. x 3.7 in. W. Sand Etching on base
MANY COLOR-FILL OPTIONS AVAILABLE: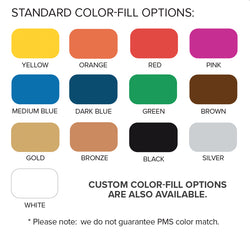 Per color / item / location cost: $11.50(V).
Search for another Product or Category